Baoji · China Titanium Valley future "dark horse enterprise"!
In recent days, the reporter visited many titanium enterprises in Jiangsu and Zhejiang area. The enterprises in this area have unique characteristics and even unique insight in thinking, vision and pattern. In fact, enterprises in Jiangsu and Zhejiang provinces are quite "political" and have a long-term vision. They have their own unique understanding of "One Belt and One Road" and "power restriction" and have their own unique views on industry reshuffle. When talking about Baoji · China Titanium Valley enterprises, they have their own judgment, that baoji titanium enterprises will have a small group of dark horses in the future, they think baoji as China titanium Valley worthy. But baoji model, high-end enterprises are not many, low price competition, repetitive construction phenomenon is more serious - this is part of the jiangsu and Zhejiang enterprises on Titanium Valley.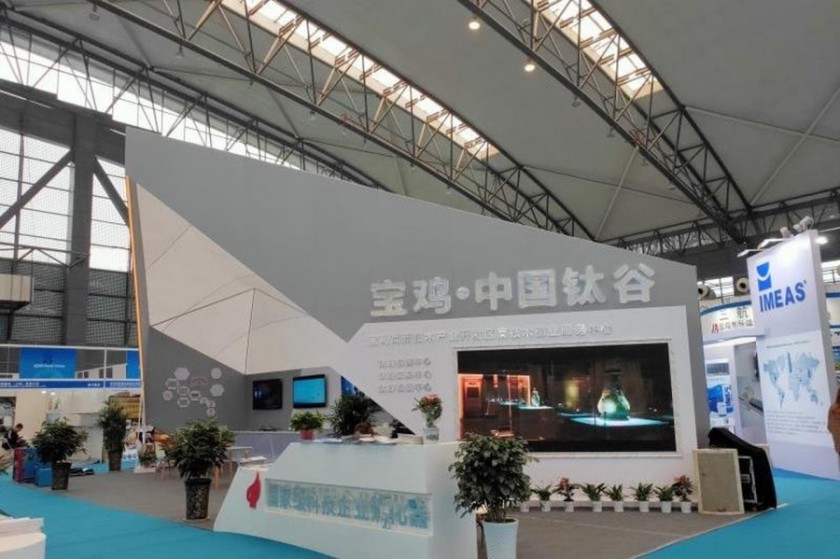 Different people have different opinions. The judgment of titanium enterprises in Jiangsu and Zhejiang areas on Baoji · China Titanium Valley is more objective. There are many titanium enterprises in Baoji, but the size of the formation is very small. The concentration of an enterprise is not "more", but "less" and "strong". Homogenous enterprises, if the vision only on the low-end competition, price will lead to market disorder. Among the dark horse enterprises they listed that may become The titanium Valley in the future, there are indeed some enterprises that have their own voice in China, and "specialized and special and new" is also very prominent. The reporter interviews many such "dark horse enterprise" in titanium valley.
Now the sponge titanium and titanium material processing market as a whole shows "high-end shortage, low-end surplus". Whether it is sponge titanium, titanium material processing, or civilian life market is more than low-end. A person in charge of jiangsu and Zhejiang enterprises said, "do not do material porters, buy materials and add processing fees to sell, no technology, no process, no brand, no added value, no profit, how to research and development to improve product quality? How do you make high-end products?" 'The development of enterprises needs R&D, innovation and technological advancement,' he said. 'As a result of low-price competition, how can we afford to invest in R&D?'
Baoji · China Titanium Valley Enterprise, no matter you are a "white horse" or "dark horse", you must focus on technology, process and brand. Only with high added value and profits, can you boost r&d investment and high-end development. I hope more enterprises of Baoji · China Tiigu will devote themselves to cultivation, engage in more technological innovation and process innovation, and strive towards the direction of "dark horse".